FREE! Terrific 4-Book Mystery Box Set – Best Selling & Award Winning Authors from Skipjack Publishing!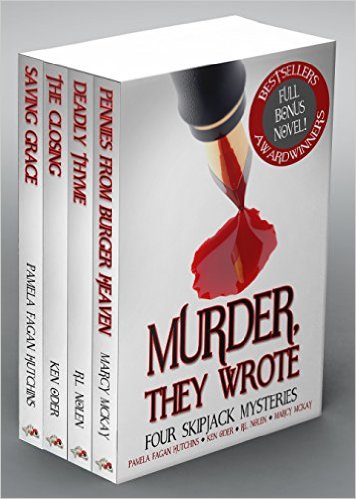 $1 Bundle Deals for Today!
*(Box Set Deal, Not Free) The Best Learning Spanish 3 in 1 Box Set (Free Audible Inside): Learn Spanish In a Week and Become a Fluent Spanish Speaker (Deal, Not Free) by Maya Keller, Adalina Fuentes. Price: $0.99. Genre: Learn Spanish Box Set Deal, Sponsor, Grammar, Spanish, Reference. Rated: 4.5 stars on 38 Reviews. 457 pages. ASIN: B01BLYQ2UU. ISBN: 1523965959. Reviewers love it: I am very thankful for these books! This set is pretty interactive. The best part about it is that it comes with an audible! I was very impressed with every lesson! Easy to understand and follow! Very nicely laid out! I recommend it to everyone who wants to learn Spanish!